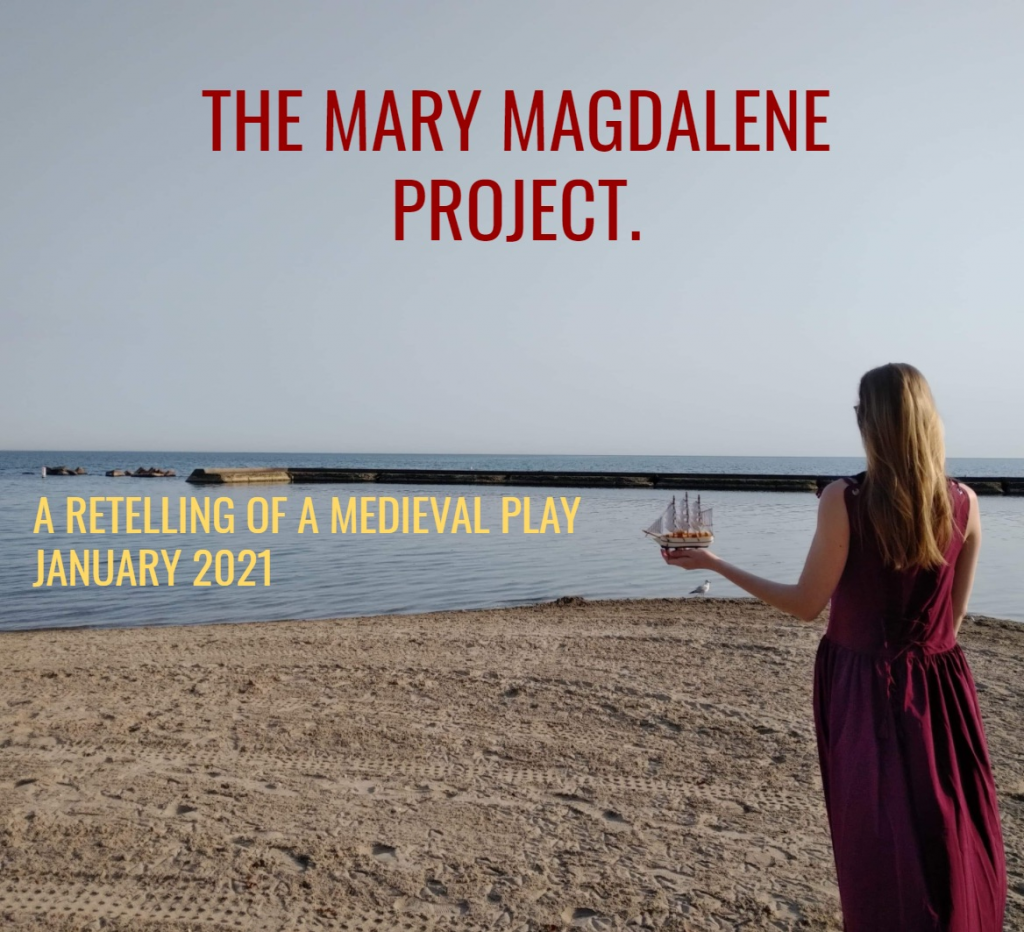 Along with our co-sponsors and the project producers, we're delighted to offer our PLS friends free tickets to this weekend's live Zoom performances of director Jenna McKellips' Mary Magdalene Project. 
The Mary Magdalene Project is a modernized version of the Digby play of the same name. The production will take place this weekend with performances on January 9 & 10. While the Digby Mary Magdalene is meant to be site-specific, the pandemic has made onsite, live performance impossible. This production, therefore, has been reimagined as "community-specific," in that it is a play by and for a specific community.
"Medieval theater was often written and performed by cis men—or at least, this is how many historians report it. I, with many others, argue that this was not always the case," says McKellips.
"The goal of this production is to give a voice to some of those whose voices were underrepresented in medieval drama, using a translation of the Digby Mary Magdalene interspersed with monologues taken from interviews with modern folks," she adds.
This digital project is being produced to coincide with the MLA Queerness in Medieval Plays panel, organized by Fordham University's Andrew Albin and the University of Toronto's Matthew Sergi. Both performances will be followed by a talkback session with the director and actors.
Join us this weekend for one of the live performances of this innovative production by clicking the link below. 
Comments Off on Free Tickets for Mary Magdalene Project
Filed under Uncategorized